Share:

EUR/USD bulls are eyeing higher highs, but a correction could be on the cards.
It watches for a correction to test trendline support.
The euro climbed to the 1.0970 mark vs American dollar on Friday hit its strongest level since May after the European Central Bank raised interest rates for the eighth consecutive time earlier in the week. There was also a signal that future rate hikes are on the table, leaving room for higher highs in the pair:
EUR/USD weekly chart
The market hit the weekly M-formation neckline. That leaves the prospect for a correction, but it was a solid move higher, so there is momentum in this bullish momentum and we could still be headed for higher highs.
EUR/USD daily chart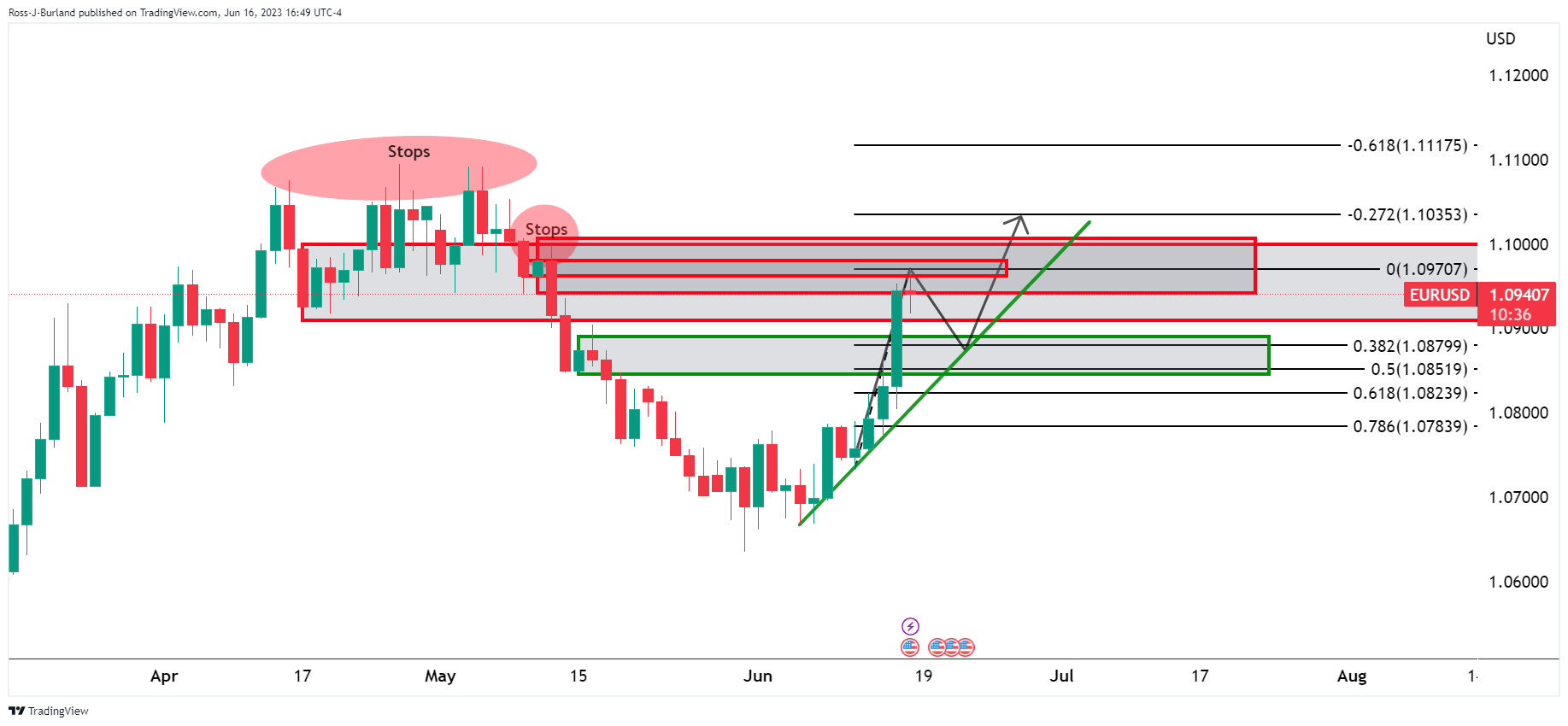 We have possible stops above the swing highs that have been left untouched for now. A downward drive might be in order first before moving higher into them. This brings 38.2% Fibonacci bullish momentum on the daily chart into focus and trendline support.