Share:

WTI bulls are moving to test bear commitments in dynamic resistance.
$72,700 vs. 66.80s in a bear den game.
Demand for commodities softens by the end of the month with market expectations of continued hawkish central bank policy that has dented sentiment in oil and saw investors maintain a bearish bias.
However, the daily chart of WTI paints a different picture as the structure on the downside continues again. We broke the daily resistance at $70, which could be significant in breaking the upper quarter of $72 and the daily target:
WTI Daily Chart
On the other hand: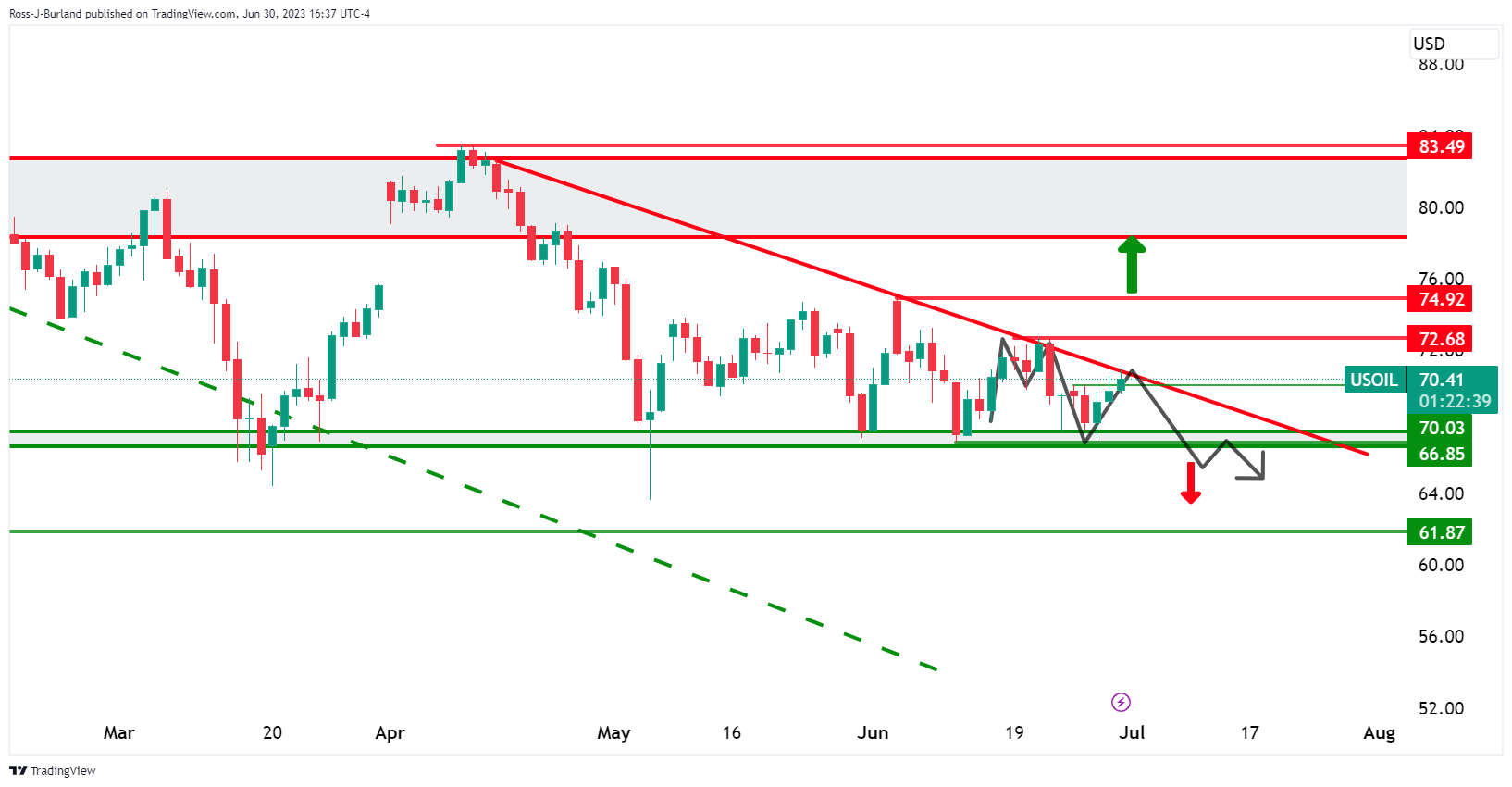 It was a cautious move by the bulls, lacking conviction!